A list of some of the most common dress codes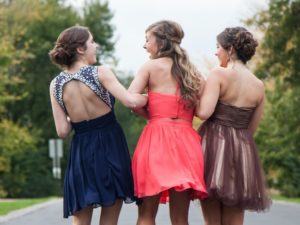 Some invitations come with a 'dress code' – an expectation of the type of clothes you need to wear. This can be good (no-one wants to come in a T-shirt if everyone else is wearing something formal), but it can also be confusing. How can something be 'smart casual? How is that different to 'business casual'? And what is 'morning dress'? Here is a quick guide so you will always know what to wear.
Smart casual = smart casual should be clothes that show you've made a bit more of an effort than usual. It could mean you just add a smart jacket, or perhaps you put on more jewellery and better shoes. Smart casual is common for evening events and work.
Business casual = a less glamorous version of 'smart casual'. It is common in some offices. As an example, smart jeans with a shirt or smart top would work well for men or women.
Lounge suits = you might find this dress code at corporate events or weddings. It usually means you need to choose clothes that show you've made an effort but that are not super-formal. For example, a suit and tie for men, or a dress and jacket for women.
Black tie = Black tie means make a lot of effort for a very smart occasion! This could be a tuxedo/dinner jacket (DJ), a glamorous dress or national costume.
Highland dress = an alternative to black tie, found in Scotland. Men usually wear a kilt, white shirt, black Highland jacket and long socks. Women usually choose long, loose dresses or skirts (there will be Highland dancing so tight clothing is not a good idea.)
Morning dress = Morning dress is the most formal daywear. It is most often seen at smart weddings or daytime events, especially with royalty. You should choose your most formal clothes or national costume. The traditional choice is a special grey or black 'morning coat' (sometimes called 'tails' because it is very long at the back), grey striped trousers, white shirt, waistcoat and top hat. These can usually be hired from suit hire companies. For women, most choose a tailored day dress (not higher than the knee) and a jacket.
Image: Amy Kate/Unsplash