How to get online without a broadband router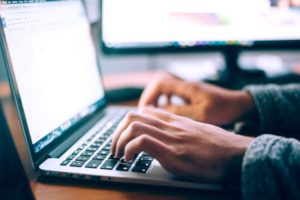 If you have no fixed broadband at home, there are some other ways to access the internet:
Connect your devices (TV, computer, games console etc) to the internet via the wifi hotspot function on your mobile phone. Be aware this could use a lot of mobile data. Unlimited data bundles are available.
Buy a device called a mobile wifi hotspot. This is a good option if more than one person needs access to the internet. Mobile wifi hotspots need a data-only SIM, which you can buy from mobile phone providers.
Local libraries usually have computers that are available to use. They may also have free wifi.
Many cafes and other public spaces also have free wifi. Be aware that public wifi is not always very secure, so it might not be suitable for banking online. A more secure way to access internet sites is by turning off the wifi on your phone and using mobile data instead.
Image: Glenn Carstens-Peters/Unsplash