The options for learning if you are an adult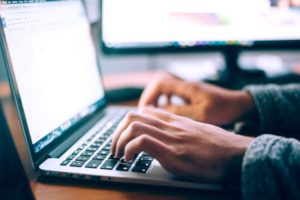 Further Education is any education after you leave school that is below university degree level. But it is not just for school leavers – it is also for adults.
Further Education colleges (for students aged 16 and over) can be private or funded by the government. In state-run colleges, courses in English and Maths to GCSE level are usually free. Some computer courses are also free. People under 24 years old do not usually have to pay for their teaching in other subjects. There are also lots of job-based courses available in practical subjects like agriculture, health services, public services and transport. These are available for free (within certain conditions). Find out more on the main government website.
There is no maximum age for further education. For example, 1 in 10 apprenticeships are now done by people aged 45 or over. Most courses are during the day, but some are at night. If you have a visa, check that it allows you to study.
Applying for futher education
Apply directly to the college for a place. This should be done in the winter of the year before the start of the course. You may have to go for an interview or exam. You may also be able to apply through UCAS Progress. You can often do a course online, although teaching might be limited.
The Open University (the UK's distance learning university) offers short courses and professional training through its FutureLearn website. Some courses are free. There are more free courses on its OpenLearn website. You don't need an English qualification to do these courses. If you are unsure your English is good enough, try its special English test.
Funding
If you are over 19 and need money to pay tuition fees for further education, there are Advanced Learner Loans available. The loans do not depend on your income, but must be paid back if you earn over a certain level (currently £25,725 a year). Most UK citizens or people with Indefinite Leave to Remain can apply for a loan. Get more information at the Money Advice Service.
Sometimes it is possible to get a grant or bursary to help with costs. These don't usually need to be paid back.
If you need extra financial help (for example for childcare or travel costs), you might be able to get Learner Support.
Image: Glenn Carstens-Peters/Unsplash