An explanation of how state school places are allocated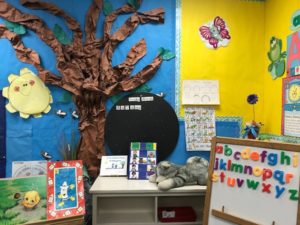 When you apply for a state school, you are given 3-6 choices by your local council. You don't have to use all the choices. You can choose any state school that you like, even if you don't live in the catchment area or it is in a different county.
Usually your local council will make the final decision. For most schools, children living in the school catchment area or closest to the school have priority. Sometimes, children with brothers and sisters at the school have higher priority, even if they don't live in the catchment area.
If you can't get a space in your catchment area school, the council will try to give your child a space in another school on your list of choices.
If none of the schools you chose have a place, the council will find the nearest school that does have a space. This could be several miles away.
Be aware that some state schools are able to choose their own pupils, especially academies, VA/faith schools and free schools, including UTCs and Studio schools. This means that where you live may not be so important. Look at the school website for more information.
I didn't get the school place I wanted. Can I appeal?
If you did not get a place for your child in any of your chosen schools, you can appeal once for each school. You must be able to prove it would be bad for your child to go to the school they were given, or that there are important reasons why your child should go to the school you want. It is a good idea to get legal advice.
Before you appeal, make sure you have accepted a place in the school the council has offered you (this won't make any difference to the appeal). Also, ring up the schools you wanted and make sure you are on their waiting list.
Image: Monica Sedra Riaj/Unsplash