How to set up your home on a budget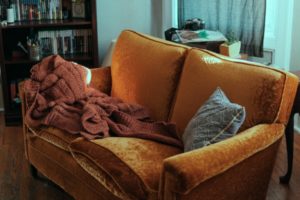 There are many good places to find cheap furniture, appliances and other household items in Britain. These are some ideas:
Many charity shops (where people donate unwanted items) have special furniture shops, including Sue Ryder, Oxfam and the Red Cross.
Look online for local second-hand furniture shops and auction houses
Some council waste disposal sites have a shop that sells items too good to throw away. Look on your local council website for details.
For small items, try car boot sales, jumble sales and table top sales
Sometimes people give things away for free. Try looking for local Facebook groups, or joining your local Freegle group or Freecycle group. You send a message if there is something you like and sometimes you are the lucky person who is chosen! You will have to collect from the person's home.
You can hire some appliances (washing machines, fridges etc) instead of buying them. Search online for places near you.
Image: Morgan Vander Hart/Unsplash