Get a better understanding of business jargon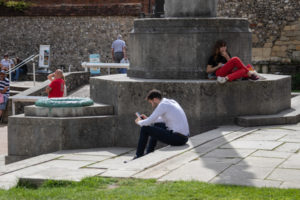 It can be very difficult to understand the language used in British job adverts. If you are confused by what they are asking for, you are not alone!
A survey in 2019 by graduate recruitment agency Milkround found that 50% of people had not applied for a job because they did not understand what the advert was saying.
However, there is no need to let misunderstanding stop you any more – because here is a guide to crazy job advert language and jargon:·
Back office: technical and administrative support
Blue-sky thinking: creativity
C-suite or c-level: senior executives, for example the Chief Operating Officer (COO) or Chief Executive (CE)
Cloud first: cloud-based data storage is the priority
Front of house: dealing with customers
Front to back: understanding what users want, then designing something that they will like
Growth hacking: cheap ways to get more customers
Hit the ground running: start with little training
Laser-focused: good concentration
Low hanging fruit: the easiest targets
Ninja: great worker
OTE: on target earnings: you will only earn the amount advertised if you reach the targets you are given
Out of the box/outside the box: creative
Proven track record: lots of experience
Second-line or 2nd-line: In customer support jobs, the First Line workers are the ones who deal with the customer. They get technical support from Second Line workers. There might also be Third Line support for products that are really complicated.
Self-starter: you don't need to be told what to do all the time
Thought shower: having lots of ideas
Image: Gary Hider/Dreamstime