About trade unions in Britain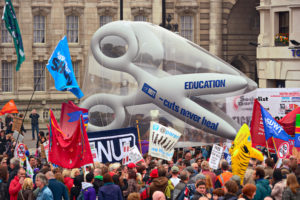 Unions were founded to help workers fight for better rights, conditions and pay. There are over 100 different trade unions, representing most types of job. Many unions were founded over 100 years ago.
Millions of people in the UK are members of unions. Unions have helped them get a safer, fairer workplace. They can help provide training and ensure a decent wage. Some offer advice and legal representation to their members.
Some unions specialise in a particular industry, others represent people from a particular background.
For example:
You can find the best union for you on the TUC website.
Image: John Pavel/Dreamstime