British industry charities that offer practical and financial help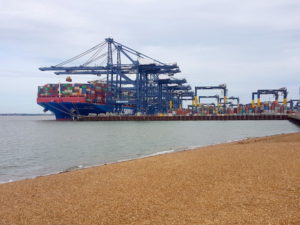 Benevolent funds are charities that can help people during bad times, for example illness or unemployment. Some are regional, but many are aimed at people who work (or have worked) in a particular industry, for example merchant shipping (pictured). Partners and children can usually get help too.
Sometimes you will need to have worked in an industry for a few years to access help. You don't always need to work in an industry directly. For example, if you are in a call centre for an insurance company, you could try an insurance benevolent fund.
The type and amount of help can vary, but it might include advice, practical help or grants for items like furniture, computers or living costs.
Some benevolent funds help in other ways, such as paying for education or offering coaching or career development. Some even run subsidised nursing homes aimed at elderly people who worked in a particular industry. See the individual websites for more details.
If you are (or were) a member of a professional organisation, this is a good place to look for help because they often have their own funds. There are also lots of specialist military benevolent funds that are not listed here.
Benevolent funds by type
If you can't find anything that might help you in the list below, the Association of Charitable Organisations offers a searchable list of charities that offer help. Some help people in particular region, others focus on a particular industry, and others help members of professional organisations.
You could also try the Turn2Us website, which has a very useful way to search for grants.
General
Miscellaneous industries
Retail & manufacture
Food, drink & farming
Hospitality, catering, pubs
Public sector, health & care
Creative
Communications
Transport & travel
Fishing & marine