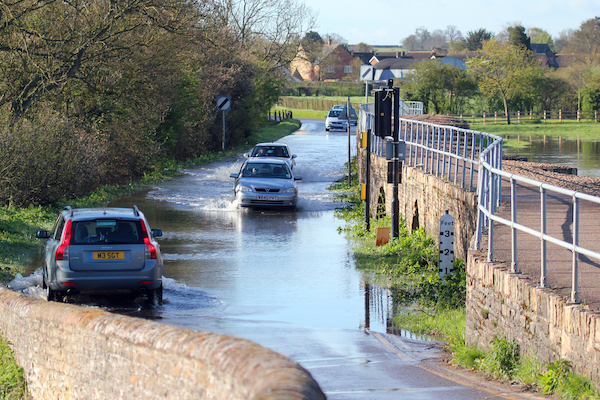 There's always something weather-related to talk about...
People visiting Britain always say we talk about the weather all the time. This is partly because there is always something to talk about – but there is more to it than that.
Our weather is very unpredictable. In one year April might be hot and sunny, but July might be cold and wet. Or December could be mild and dry, but with heavy snow in March. The following year, it might be completely different.
Weather is also useful because it is a neutral subject when we want to talk to people. Our 'weather talk' is used to start a conversation, or when we want to be friendly, but we don't know what else to talk about. Sometimes, it is used as a chance to moan about life – or to laugh about it.
One famous example is the summer of 1976. It didn't rain for many months and was so dry that the government had to create a special Minister for Drought. However, only a couple of weeks later, there was so much rain that people joked that maybe he was actually the 'Minister for Floods'.
Another story comes from 2012. There was a severe drought caused by 2 very dry years. The water levels in the reservoirs and in underground rocks were very low. In early April, some water companies created a hosepipe ban to preserve supplies. They said only continuous rain for months could help the situation. With summer on its way, it was very worrying.
Literally the next day it started to rain very heavily. It rained and rained. Rivers overflowed and thousands were flooded. In fact, it was the wettest April ever. It continued to rain every day for two more months. But the underground water supplies were still very low. As the rain poured, water companies were still telling us it was forbidden to use a hosepipe.
A water company spokesman said: "The irony of talking about a drought at the end of the wettest April on record is not lost on us."
Image: Clearvista/Dreamstime