Great outdoor places to learn about British history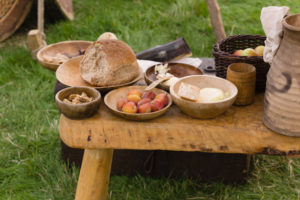 If you'd like to learn more about a particular period of British history, one of the best ways is to go to a living history museum. These museums don't just have things on display – instead there are real (or replica) homes and other buildings. There are also live demonstrations that make you feel like you are stepping back in time.
Note: because of coronavirus, some museums might not be open at the moment.
Stone Age/Iron Age
Roman
Anglo-Saxon
Norman
Viking
Medieval/Tudor
1600s/1700s
1800s
Industrial Revolution
1900s
Image: Dpimborough/Dreamstime