Childcare for children and babies in England, Scotland and Wales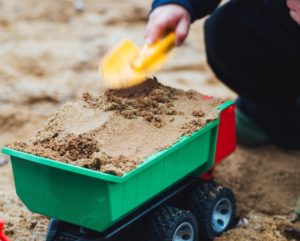 There are lots of types of care available for young children up to age 5 in Britain. Most types offer a similar amount of education, although the price will vary. Some people can get help paying for childcare costs.
The systems are a bit different, depending on whether you are in England, Wales or Scotland.
In England, all childcare providers must register with the Early Years Register (see the OFSTED reports website for details). In Scotland, go to the Care Inspectorate website. In Wales, see the Care Inspectorate Wales website.
Options are:
Nannies can look after your children in your own home. Nannies must be DBS checked before they are allowed to work with children. Most nanny agencies also do other checks. Some are registered with OFSTED. Search online for nanny agencies. Go the OFSTED website to see reports on nannies.
Au pairs. A young person (often from another country) who comes to stay with you, in return for some basic childcare. Read more on the main government website.

Registered childminders look after small groups of babies and children at home. They have training and do some teaching. Go the main government website to see childminder reports.
Day nurseries offer care for babies and children at least 50 weeks of the year, up to 12 hours a day (or more). They do some teaching. They are sometimes called a 'creche' or 'kindergarten'.
Maintained nursery schools are run by a local council. They take children from 2 or 3 years old and do some teaching.  Nursery schools are part of a lower school or primary school. This means they are usually only open at the same time as the school (for example 09.00-15.30) but there might be wraparound care that would cover the time before and after school. They are usually closed during school holidays.
Private nursery schools are part of a private school. They usually take children from 2 years old and might offer special education, for example Montessori or Rudolf Steiner. They are usually only open in school term time and during school hours.
The cost of childcare varies depending on who is giving it, how old the child is and where you live. London prices are higher than those in most other parts of the country, for example.
Care for babies and young children is more expensive than for children aged 3 and above, because there is a smaller ratio of adults to children.
Childminders and nurseries are usually about £5-6 an hour
Nannies are about £10 an hour
Au pairs are usually given about £80 a week, plus accommodation and food in your home.
The Money Advice Service website has lots more information about the costs of childcare.
Image: Marcus Spiske/Unsplash