The English phonetic alphabet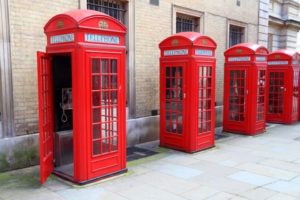 The names of many letters of the alphabet can sound similar in English, especially over the phone (like B, D and E, or S and F). Using the phonetic alphabet can help.
For instance, if you have to give your postcode, instead of saying "SW1E 1AD", you could say: "Sierra Whisky One Echo, One Alfa Delta".
Here is the full list of common words, but feel free to make up your own:
A = Alfa
B = Bravo
C = Charlie
D = Delta
E = Echo
F = Foxtrot (or Freddy)
G = Golf
H = Hotel
I = India
J = Juliett
K = Kilo
L = Lima
M = Mike
N = November
O = Oscar
P = Papa
Q = Quebec
R = Romeo
S = Sierra (or Sugar)
T = Tango
U = Uniform
V = Victor
W = Whisky
X = X-ray
Y = Yankee
Z = Zulu
Image: Tupungato/Dreamstime