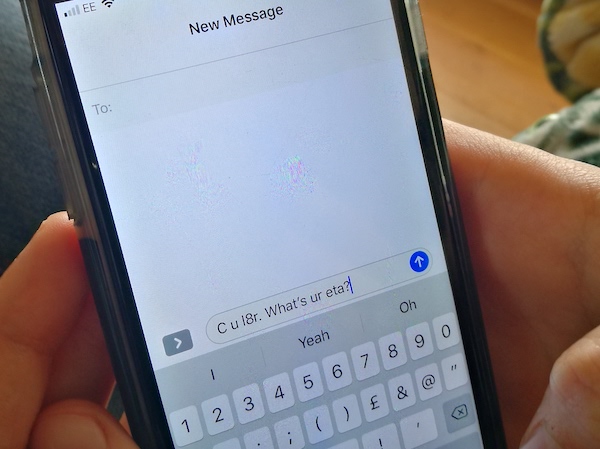 A quick list of some of the most common social media language
Text message/social media language has its own logic, but it can be difficult to understand at first. It also has new additions all the time. However, there are some basic words that are useful to know:
B = be
BFF = best friend forever
BRB = be right back (back soon)
BTW = by the way
CU = see you
ETA = estimated time of arrival
DM = direct message
FFS = for f**k's sake (means 'this is stupid!')
FYI = for your information
GR8 = great
GTG = got to go (must leave)
ICYMI = in case you missed it
IMO = in my opinion
IKR: I know, right? (means 'yes, I think it's strange too!')
IRL = in real life
HTH: hope that helps
LOL = laugh out loud* (means 'that's funny')
JMO = just my opinion
K = short for 'OK'
L8R = later
MSG = message
NBD = no big deal (means 'not important')
OMG = oh my God (means 'you'll never believe this')
OMW = on my way
PLZ or PLS = please
Q = short for 'thank you'
ROFL or ROTFL = roll on the floor laughing*
SYS = see you soon
TTFN = ta-ta (bye) for now
TTYL = talk to you later
THX = thanks
TY = thank you
U = you
V = very
W = with
WTF = what the f**k? (means 'that's crazy')
X = kiss (used to make the tone of a message more friendly)
Y = why
2 = too
*Might be used sarcastically, for example because something isn't funny.