London is nearly 8 times larger than the next biggest city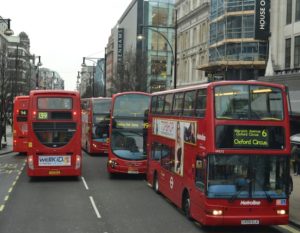 London is one of the world's megacities, but it is almost a city state. Nowhere else in the UK looks or feels like London.
This is because London is not just the capital of the UK, it is also the centre of its wealth, power and culture.
London has 12.5% of the UK population (8.6 million people) – but it creates 22% of the country's Gross Domestic Product (GDP). This is about £500 billion a year. In many parts of the city, over 60% of workers have a degree.
London's influence is not only felt around the world – it is also very multicultural. 300 different languages are spoken there and anyone who loves the city can become a 'Londoner'. This is true no matter where they have come from – in the inner London boroughs, only 38% of the population has a white British background. Cultural influences from around the world help to make the city exciting and vibrant. Unfortunately, London's wealth is not spread equally – the boroughs with the highest proportion of people from black or Asian backgrounds are also among the most deprived.
A national focus on one city can lead to problems. In industries like finance, media or fashion, it can be difficult to find a job unless it is in London. Property becomes more expensive and the city becomes more crowded. As the south east grows, many other regions of Britain become emptier. The British government is trying to change this by giving the regions more power and by moving thousands of civil service jobs from London to other cities. The changes in society created by coronavirus have also had an effect.
The next largest city is Birmingham, with 1.1 million people.
Image: Slawek Kozakiewicz/Dreamstime